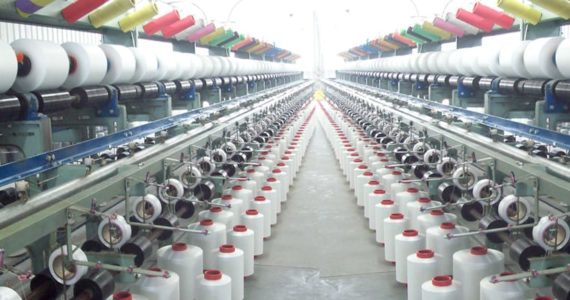 We produce yarns from 07/1  to 80 /1 meant to be used in Towels,  Fabric weaving & knitting.
 SPINNING MILL :
Located near Lahore. About an hour drive from city.
Production capacity :
Total 27000 spindles.
Production range :
PolyCotton blended yarns and 100% cotton yarns. In unit#1 produces P.C and CVC yarns with 52/48, 65/35 and 60/40 blends. In unit #2 produces 100% cotton carded and combed yarns both for knitting and weaving.
Production Range :
Count ranges from 10/1 to 80/1 in Combed and carded for weaving and knitting.
Main Markets :
Beside local within Pakistan, yarns have been exported to China, Hong Kong, Iran, Bangladesh and many other European countries.