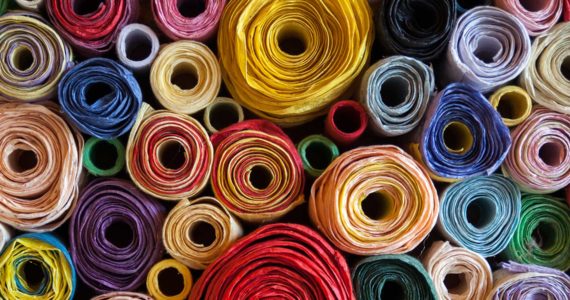 All possible constructions and widths of grey and finished fabrics in 100% cotton and blends woven on Airjet and Shuttle less looms including stretch fabrics and other specialty fabrics. Our working model for fabric is identical to the yarn marketing and indenting pattern.
Greige,Dyed and Printed Fabric:
Plain, Twill, Reverse Twill, Broken Twill, Drill, Sateen, Stripe Sateen, Half Paname, Full Panama, Herringbone, Ottoman, Bed Ford Cord, Rib stop, Canvas, Percale, Poplin, Stretch Dobby Designs, Corduroy, Denim, Jacquard and other items that are possible on Air jet looms. Dealing in dyed fabric with special finishes like Peaching, Water Proofing, Soil Repellant, Sanforized and Micro Sanding.